Shopware
Shopware is the most cost-effective ecommerce platform to drive revenue and automate operations, trusted by 50K+ merchants worldwide.

Shopware, founded in Schöppingen in 2000, offers a holistic omnichannel digital commerce platform for sophisticated mid-market and lower enterprise merchants, with high flexibility and various options for B2C, D2C, B2B, as well as service-based use cases. Shopware is well-positioned and one of the market leaders in its segment, especially in the DACH region, with a fast-growing business in North America.

The solution is headless, API-first, and uses an open source architecture, allowing merchants to individually customize and scale the product offering, creating a strong customer experience.

Furthermore, Shopware relies on a global network of 1,600 sales, technology and solution partners, securing a stable ecosystem. Shopware merchants currently process a combined GMV of more than 20 billion USD across the global Shopware platform. 
"These partnerships open a door to new opportunities, which allow us to expand the reach of our services to a wide variety of merchants. The integration of our robust ecommerce solutions with the best-in-class expertise of our partners means that merchants can be confident that their next ecommerce dream can become a reality."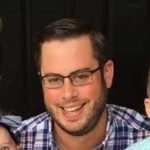 "Shopware is thrilled to have Proto AI join our partner ecosystem. Proto AI's ability to tackle merchant challenges with AI-powered solutions paired with our ecommerce platform gives merchants the power to build and grow online stores. Now our 50,000 merchants will have access to Proto AI solution, and can start using AI to deliver a next generation, personalized customer experience."