Is your eCommerce website built on BigCommerce?
Are you looking for ways to use AI to deliver personalized customer journeys and increase average order value?
Proto AI's next generation AI-powered product recommendation engine has proven to increase eCommerce revenue by an average of 30% – and now it's available on stores powered by the BigCommerce platform.
Easily integrate with your BigCommerce store
Proto AI Commerce now offers a native integration with BigCommerce, making it easy and fast to launch AI powered product recommendations and start seeing results in days. Installation is simple — BigCommerce users can install Proto AI Commerce on their online store and place recommendation widgets through-out their site within hours, if not minutes.

As always, our Customer Success team can support both the install and integration work on your behalf or share a detailed guide and instructions if you prefer to configure yourself.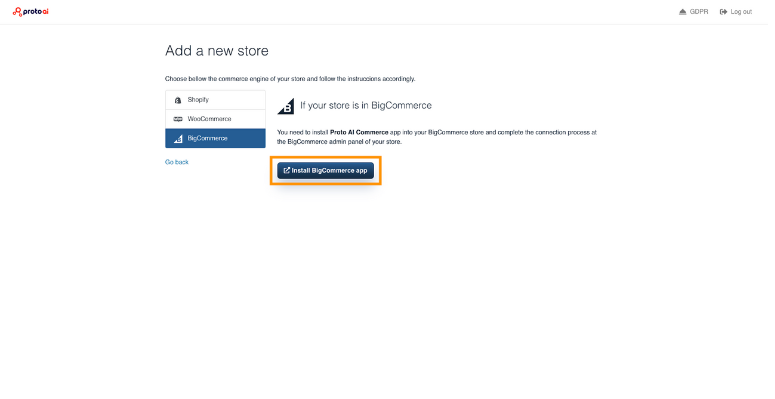 Revolutionize your customer journey
AI has made it easier – and faster – than ever to deliver personalized customer journeys and optimized user experiences. But traditional AI tools require large amounts of data to train them, and sophisticated support teams for installation and configuration.
Not so with Proto AI. Using next generation AI, Proto AI Commerce can be installed and configured in minutes, with no specialized support required. This means you start seeing results in days rather than weeks or months.
Personalize with our engine
To get started, simply head to the Proto AI Commerce webapp and create a store and select the BigCommerce option. Once this is complete, you will receive instructions for installing the app.
Once in the app, you will get further instructions on how to integrate the recommendation widget throughout your website.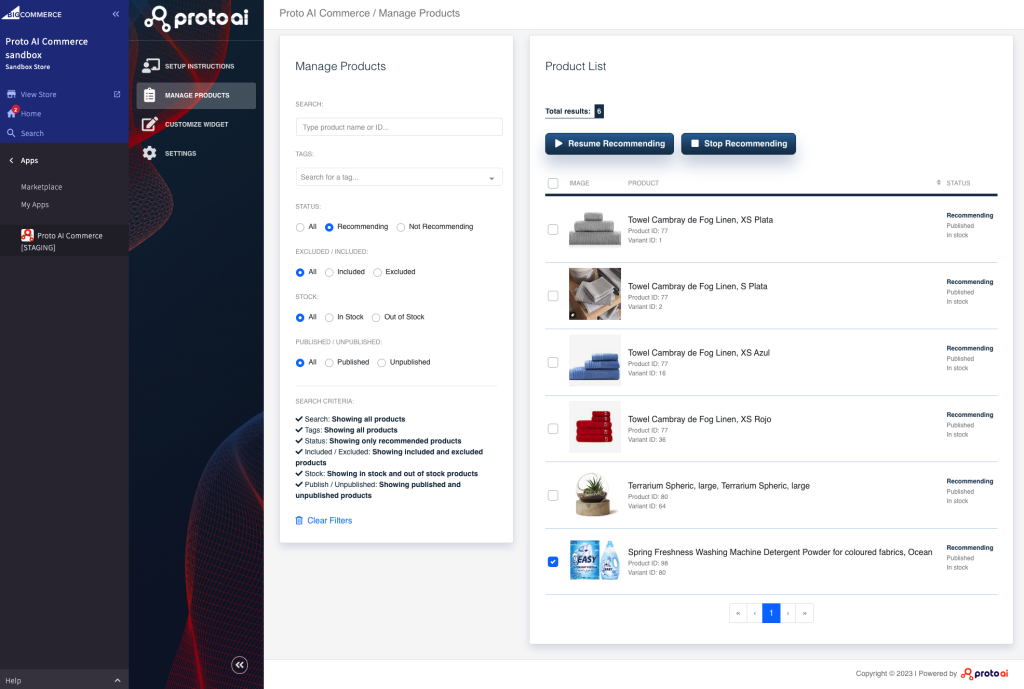 Proto AI for BigCommerce
Proto AI Commerce serves the need of businesses to deliver personalized customer journeys and optimized user experiences — our native integrations makes it that much easier for BigCommerce merchants to get started by adding product recommendations on their site, today.