At Proto AI we're driven by a passion for empowering businesses in the ever-evolving world of eCommerce. Opportunities where we get to connect with industry leaders, share our expertise, and learn from others is crucial. That's why attending the CommerceNext Ecommerce Growth Show was so exciting for us. 
 
This annual event by CommerceNext brings together the brightest minds in the eCommerce industry. As a Sponsor, we were committed to making a lasting impression on attendees — providing sweet treats and swag to serve as a reminder of our AI-powered optimization solutions. This event was a great opportunity to get the chance to network with attendees, answer questions, and exchange ideas, helping us better understand the challenges faced by eCommerce businesses today.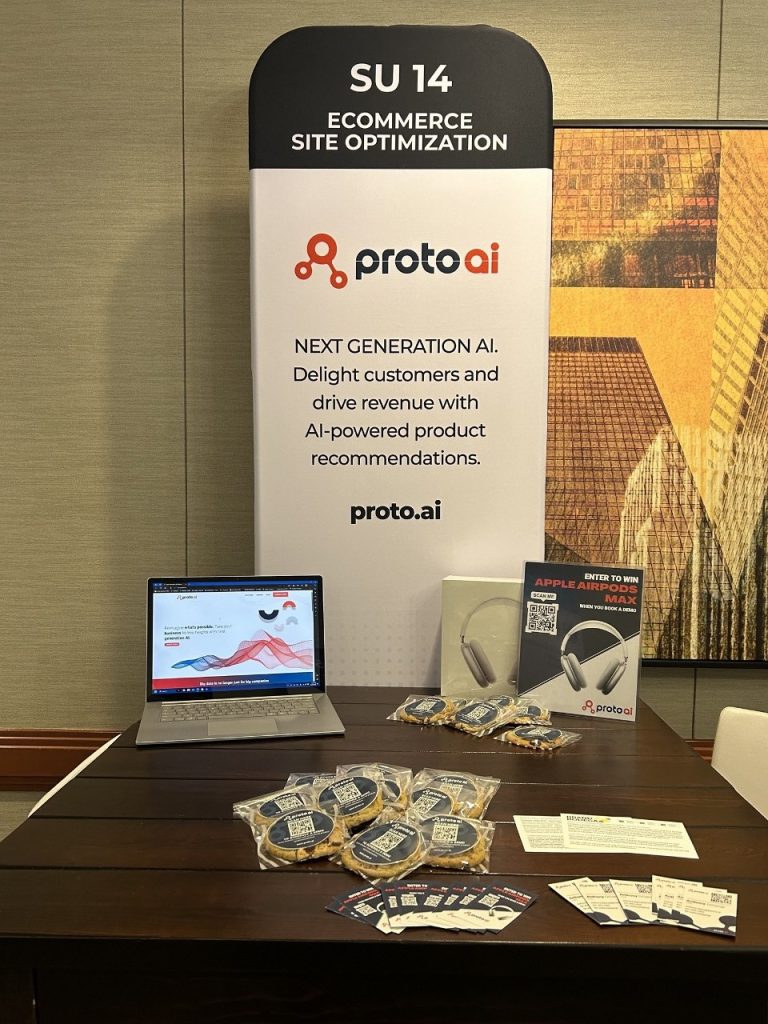 The event wasn't just about showcasing our solutions; it was a hub of knowledge sharing and networking. With insightful sessions, keynote speeches and panel discussions exploring topics such as AI, growth strategies, personalization, and so much more!  
 
A major highlight of our experience in New York was winning the CommerceNexty Award for Favorite Solution Provider. It was an absolute honor to be recognized for the value we bring to the eCommerce community and the positive impact we have on our clients. 
Winning this award at such a respected event is a true testament to the hard work, expertise, and dedication of our team and serves as a reminder of the effort we put in to provide innovative solutions that drive growth and maximize revenue for all of our clients.

The event was an incredible experience — networking and connecting with so many leaders in the industry. We're feeling energized after our time in NYC and excited to continue partnering with our clients, leveraging our expertise, and helping shape the future of eCommerce!