As ecommerce businesses continue to dominate the digital commerce landscape, choosing the right platform becomes a critical decision. Key features and affordability make certain platforms ideal for small to medium-sized enterprises while others need more open-source capabilities and customization options. If you prefer more user-friendly platforms, we'll touch on all-in-one platforms that include marketing and payment options. For more complex needs, there are numerous solutions that are a bit more sophisticated — we'll discuss these and how to strike a balance between complexity and customization.
As we navigate each of these platforms, we'll break it down to help you make an informed choice for your ecommerce business. We have plenty of options to choose from and let's just say, they've all got their own personality.
Shopify: Ease of use for businesses
If you're a small to medium-sized business owner looking for an ecommerce platform that's both affordable and easy-to-use, Shopify might just be the solution you need. With affordable monthly pricing, Shopify offers a variety of features necessary for running an online store successfully.
Key Features offered by Shopify
The affordability factor is one of the main reasons why many businesses opt for Shopify. The basic plan starts at $39/month, which includes unlimited product listings, 24/7 support, and integration with sales channels. Plus, they offer higher-tier plans if you need access to advanced report builders or multiple accounts.
• User-friendly interface: Setting up your online store with Shopify is a breeze, even if you're not tech-savvy.
• Built-in SEO tools: Shopify has got you covered when it comes to driving organic traffic to your site.
• Multichannel Selling: Sell your products not only on your website but also on platforms like Facebook Shop and Instagram Store.
• Plethora of themes and apps: Customize your store's look and functionality with a wide selection of themes and apps from the app marketplace.
Don't forget to consider all of the apps that are available for your store, ranging from finding to selling products, marketing, and inventory management; most even offer seamless integration options. If you're looking for ways to boost revenue through personalization, the Proto AI Commerce app offers powerful product recommendations based on real-time user behavior.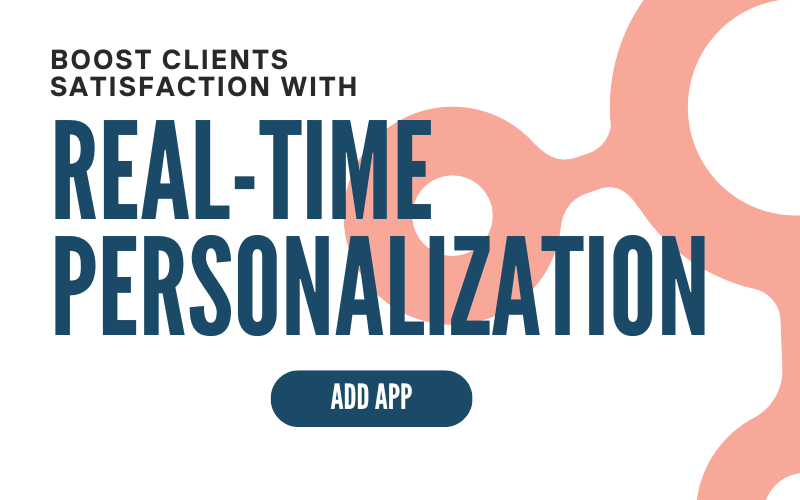 WooCommerce: The open-source ecommerce platform
If you're a business owner who craves control, WooCommerce is your jam. Unlike other platforms that limit customization, WooCommerce is open-source, meaning it's as customizable as a chameleon on a rainbow.
Customization galore
WooCommerce is open-source, which means its source code is open to all. It's like a coding buffet where anyone can bring their own flavor — no secret recipes here.
With a global community of developers constantly improving WooCommerce, it's like a never-ending party where everyone brings a new dance move. From design to payment options, it's like having a personal stylist for your website.
• Design customization: Choose from thousands of themes to make your storefront shine brighter than a disco ball.
• Ecommerce features: Want to sell unicorn-shaped pillows or create a multi-vendor marketplace? There's a plugin for that. WooCommerce has more tricks up its sleeve than a magician.
• User experience: Boost your website's mojo with SEO optimization, customer reviews management, and live chat support.
In a nutshell, if you're willing to dive into the world of WooCommerce (or hire someone who already has), your e-commerce site will have no limits, just endless possibilities.
BigCommerce: The ultimate ecommerce powerhouse
Looking for an ecommerce platform equipped with all the necessary components to make your venture a success? BigCommerce is the answer.
Payment, shipping, and marketing made easy
BigCommerce offers over 65 payment gateways to choose from. Whether it's PayPal, Stripe, or Square, you can cater to your customer's preferences and location.
But that's not all. BigCommerce also makes shipping a breeze. You can get instantaneous shipping estimates from popular couriers such as UPS, FedEx, and USPS.
BigCommerce doesn't stop at payments and shipping. With built-in SEO features, you can optimize product pages with ease.
• Email marketing integration: Connect your store to popular email service providers like Mailchimp or Constant Contact. Send automated email campaigns right from your dashboard.
• Social media: Sell products directly through Facebook Marketplace or Instagram Shopping. Boost your social commerce game in just a few clicks.
• Coupons and discounts: Create time-limited promo codes and offer volume-based discounts. Watch those sales soar.
With hundreds of third-party apps, you can find everything from advanced analytics to inventory management to customize your store and meet your unique requirements.
Shopware: Revolutionizing Ecommerce with Unlimited Possibilities
Shopware takes customization and innovation to new heights, empowering businesses to create truly unique online stores. With an array of cutting-edge features, Shopware stands out as the go-to choice for entrepreneurs and enterprises alike, giving you full control over your online presence.
Scalability for business growth
With a comprehensive suite of features that cover all aspects of ecommerce, from intuitive storefront design tools to powerful product management capabilities it has everything you need to create and manage a successful online store.
Enhanced user experience: With its intuitive interface, responsive design, and mobile-friendly approach, Shopware ensures that your customers can seamlessly browse and purchase from your store across different devices.

Unmatched customization: Unparalleled customization options, allow businesses to create truly unique and tailored online stores. The open-source architecture and extensive range of themes and plugins, give the freedom to design and customize your online presence.

Thriving community and support: Community of developers, agencies, and users actively contribute to the vast marketplace of plugins.
The combination of flexibility, scalability, and robust support creates an ideal ecommerce platform for businesses to empower you to build a successful online store, engage customers, and achieve your ecommerce goals.
Adobe Commerce: Sophisticated solutions for eCommerce
When it comes to ecommerce platforms, Adobe Commerce stands out as a sophisticated solution that offers extensive customization options. However, its complexity may not be suitable for everyone.
Complexity vs customization
It's like the Einstein of online stores, with advanced features that can make your head spin. But, if you're up for the challenge, you'll have complete control over your site's look and feel.
If you're new to ecommerce or lack technical know-how, Adobe Commerce might make you feel like a fish out of water. With time and expertise, you can unlock its full potential. Unleashing the power of shopping cart price rules, layered navigation, and customer segmentation. Think Swiss Army knife of online stores.
• Larger Companies: If you have a dedicated IT team, Adobe is your playground. Show off your ecommerce prowess with the feature-rich platform. Go ahead, show off your ecommerce muscles.
• Growing Businesses: Are you a business on the rise? Do you have specific customizations in mind? Adobe Commerce might be a worthwhile endeavor that may yield great rewards down the road.
It's a complex beast with a rich set of features. But for those who dare to take on the challenge, it can be a game-changer. Remember, the best-fit solution is the one that helps you reach your goals and conquer the ecommerce universe.
Wix: The easy-to-use ecommerce solution
If you're new to ecommerce and want to create an online store without any tech skills, Wix is your go-to. It has a straightforward user interface and drag-and-drop tools to enable you to construct an attractive store from the ground up — even if you're just starting out.
Wix: User-friendly and foolproof
Even if you're a beginner, Wix's intuitive design makes setting up your online shop a breeze. Choose from hundreds of customizable templates, add products, set prices, manage inventory, and more. As your business grows, you may find some limitations when it comes to advanced features like basic SEO tools and limited payment gateways.
Wix's simplicity makes it a great choice for users who want to focus on getting their business off the ground. Just remember to consider long-term growth potential. Every business is unique, after all.
Choosing the right platform for your business
When it comes to choosing an ecommerce platform, you've got options! When evaluating different platforms, there are several key factors to consider. Assess your business requirements and goals, determine the scale of your operations, the type of products you sell, and the level of customization you need. Your business may grow over time, so choose a platform that can accommodate expansion and adapt to changing needs. Ultimately, the right platform depends on your specific requirements and goals as an ecommerce business owner.