We all love feeling special, right? Imagine an online shopping experience tailored just for you — with personalized product recommendations making your life easier. This is what smart ecommerce businesses are doing to increase sales and build customer loyalty. With the right strategy, our customers have seen that personalized on-site experiences can lower cart abandonment by 40%.
Crafting a personalized experience
To create an engaging experience for shoppers, content should be tailored based on behavior. By using this data you can make better predictions and deliver relevant content every time a customer visits your site.

Your homepage is the front door to your online store. It should invite customers in and make them feel at home. But how do you create that welcoming atmosphere? With personalization, of course. From the second a person lands on your website you want to make sure you are tailoring the experience to their unique preferences. After all, businesses that show customers they care tend to do better, and nothing says "we care" louder than a personalized shopping experience.
The impact of personalization
In ecommerce, visuals play a crucial role in personalizing product recommendations. Our customers have seen that incorporating personalized product recommendations on their site leads to increased conversion rates and a significant boost in revenue.

You might be thinking: "That sounds great. But how do I start implementing these tactics?" When dealing with different shoppers' preferences you need a tool that leverages real-time data and can learn and unlearn quickly to tailor the recommendations to what resonates most with each customer. Proto AI's AI-powered recommendations remove the need for manual guesswork by automating those processes to free up time to focus on other initiatives.

The key here is to be relevant, nobody wants their time wasted browsing through items they aren't interested in. Proto AI promotes the right product for the customer – not just the most popular items. This is the power of personalization. It's not just about knowing what your customer might want, but also how they'd like it presented to them. A few examples of the types of recommendations you can place on your site are our Drawer, Grid, Banner, and Card widgets.


Drawer: This widget sticks to the page and allows recommended products to scroll with the customer. It enhances the navigation experience and ensures the recommended products are always visible.
Grid: This widget displays a set number of products in a grid style. It's perfect for showcasing between 2 and 5 recommended products in the same section.  
Banner: This widget is designed to display a single product front and center. It doesn't include an "add to cart" button, which allows the customer to focus on the product details.
Card: This widget has a compact design and is ideal for displaying a single product on pages with limited space.
In an e-commerce landscape where competition is stiff, these personalized touches across your online store can be a real game-changer.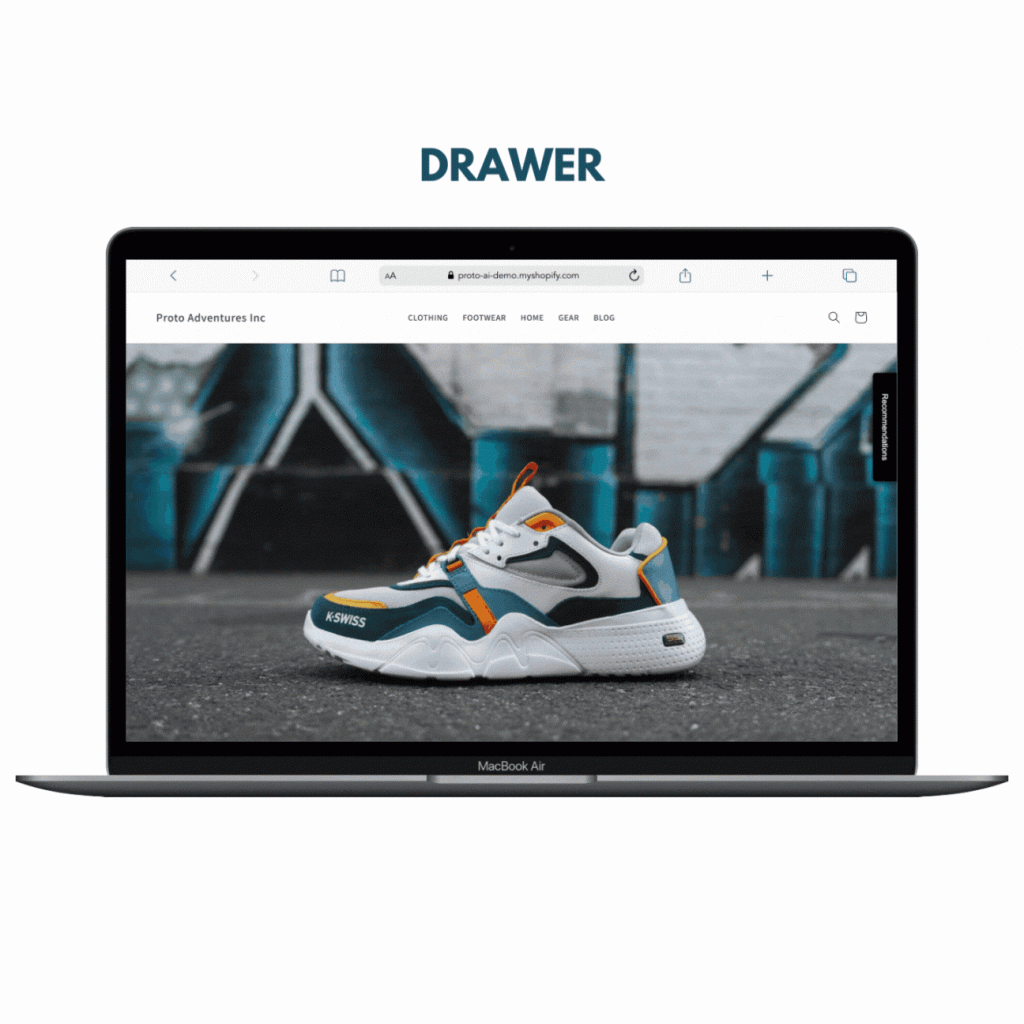 Upselling and cross-selling with personalized offers
The art of upselling and cross-selling lies in the knack to offer something more without coming off as pushy — attempting to encourage customers to expand their purchase beyond what is already in their shopping cart.

To make your upsell or cross-sell truly effective, you need to understand your customer's needs better than they do themselves. By analyzing their user behavior, you'll be able to gain insights into what they might want next. This information allows us to create an offer that seems like a natural extension of what they're already interested in. It doesn't feel forced; instead, it feels like we're helping them discover something great.

Avoid generic "Customers who bought this also bought…" recommendations or just a list of best selling items. Instead, generate offers hand-picked just for them with actionable prompts such as "Complete your look" or "You might also like" to make customers feel like they're getting insider tips. These recommendations could be anything from suggesting an accessory or offering complementary items to the item they are already considering purchasing.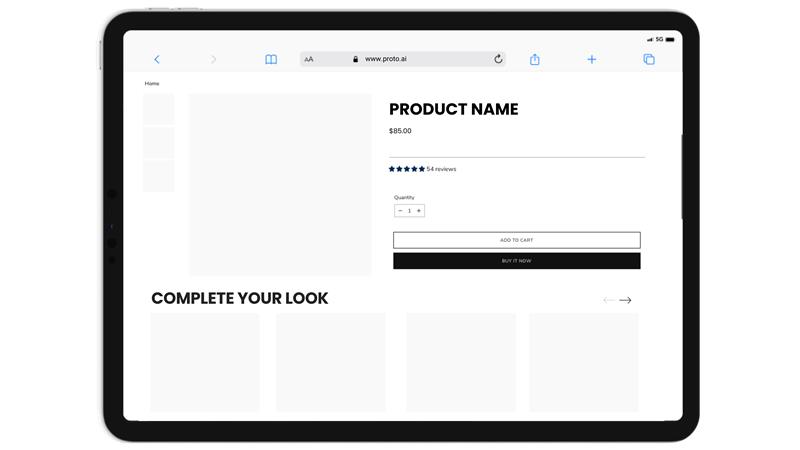 Making your customers feel valued
Personalization has emerged as a powerful tool for boosting sales and fostering customer loyalty. It's all about crafting a shopping experience that feels tailored just for you. By personalizing the shopping experience and implementing personalized product recommendations you can create a more meaningful connection with your customers.
Ecommerce personalization isn't magic – it requires user behavior and smart application. Upselling or cross-selling with personalized offers can boost average sale size significantly. So make sure your strategy includes this essential element.